The country's largest beef processors have flourished in recent years, but not everyone sees that as a good sign.
Some cattle ranchers and politicians wonder if the companies have used their large market share to dunk farmers and consumers.
The packers say they simply hit a band of favorable market forces that is quickly fading.
Both views were on display April 27 when the CEOs of the nation's four largest beef packers testified before the House Agriculture Committee.
These four companies – Cargill, JBS, National Beef and Tyson – control more than 80% of beef slaughter capacity in the United States. That was enough to have some people worried about consolidation in the pre-pandemic period.
But protein was one of the main reasons food inflation last year hit its highest level in 40 years. Beef prices are up 16% in 12 months, according to the Labor Department.
As inflation anger erodes President Joe Biden's polls, his administration has painted meatpackers as bad actors.
"The data shows that these companies raised prices while generating record profits during the pandemic," the White House said in September.
Skepticism is not limited to the pandemic period.
Farm Committee Chairman Rep. David Scott, D-Ga., said packers' profits began to increase significantly in 2015. He called the increase the type of event that raises questions under the law. antitrust.
"That can't happen in a competitive market," he said.
Beef CEOs have argued that the recent situation is an anomaly caused by a confluence of economic factors, not corporate malice.
The livestock market operates on 10-year cycles, with profitability shifting from packers to producers over this period. The part of the cycle that is most favorable to processors has increased and is peaking now, said Tim Klein, CEO of National Beef Packing Co.
In fact, the peak would have been two years ago, he said, except that plant closures due to worker illness at the start of the pandemic created a backlog of one million cattle. culling that took until the end of last year to resolve.
Over the next few years, cattle prices are expected to rise, while slaughterhouse revenues are expected to decline from their current highs.
"Since I've been in this business, the packer has always been the bad guy," Klein said, "but if you look at history, our profit margins have been extremely slim, and up until the last few years that was the case.
In 2015, when cattle inventories bottomed out, Tyson's beef business lost $66 million while farmers made record margins, said Donnie King, president and CEO of Tyson Foods. .
Even packers' recent profitability has been accompanied by problems, such as inflation of their inputs, labor shortages, and supply chain issues.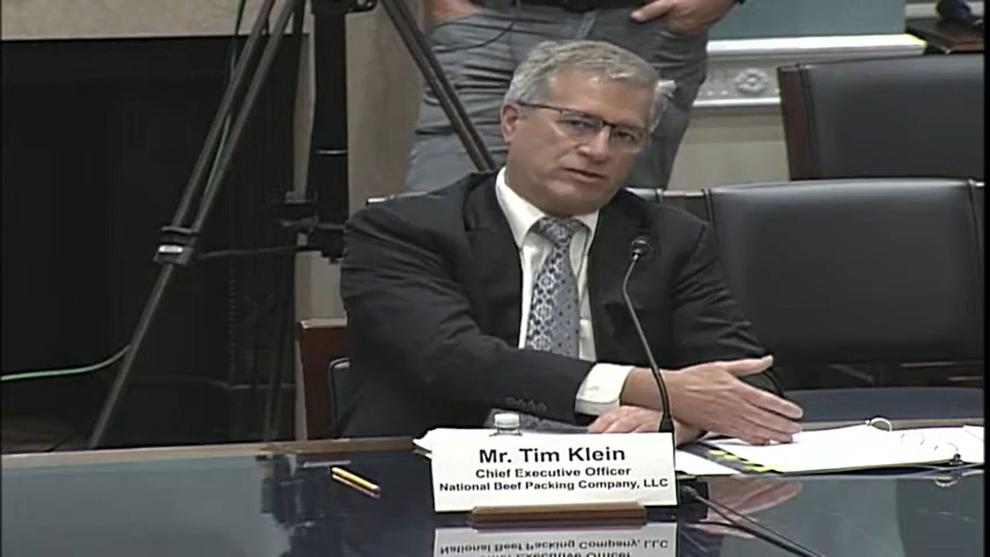 Tim Schellpeper, CEO of JBS USA, pointed out that packers do not control the retail price of beef.
Nor is the current level of consolidation a sudden phenomenon. The largest beef packers hold essentially the same market share they had in the 1990s, Klein said.
He attributed the consolidation to the industry's traditionally low profitability, which drove out inefficient businesses and discouraged new entrants.
Marketing agreements
For some ranchers and lawmakers, the packers' claims have done little to quell the feeling that cattle farming is a busted business.
Rep. Abigail Spanberger, D-Va., said while big packers have made big profits recently, 40% of cattlemen have left the industry since 1980.
By comparison, the United States lost 9% of its farms between 1982 and 2017, while the number of dairy and hog farms fell by 80%, according to Census of Agriculture data.
Coy Young, a cattle rancher from Missouri, said he struggled for years with the belief that due to rigged markets he would be the last person in his family to raise cattle.
"Markets are so broken they break people," Young said.
Young said he nearly committed suicide two years ago after a long-planned seed stock sale failed. This happened in March 2020, when gatherings and businesses were closed due to the pandemic, although Young blamed "market manipulation".
One of the tools packers are accused of using to distort markets is the alternative marketing agreement – ​​a contract with a producer that is not traded on a cash basis.
About 80% of US livestock is marketed under such an agreement. Most of these pacts use a formula based on the price of another transaction, although packers also make forward contracts, according to Stephen Koontz, an agricultural economist at Colorado State University.
Alternative marketing arrangements allow packers to offer beneficial deals to favored producers, but when cattle are sold on the open market, the tender achieves a selling price that reflects the true value of the animals, said Gilles Stockton, a Montana rancher representing the Montana Cattlemen's Association and other groups.
A recent study by Georgetown University found that a 1% increase in the share of transactions conducted through alternative agreements is associated with a 5% decline in spot market prices.
Since alternative deals are typically priced on a spot market basis, high bids in the spot trade drive up the price of alternative deals, according to the study's authors.
On the other hand, such marketing arrangements allow producers to earn premiums for high-quality cattle, said Schellpeper, the JBS manager.
A congressional proposal would limit the number of alternative marketing agreements packagers could grant.
But the arrangement would also limit producers' ability to access these programs, which could hurt small and medium-sized operations the most, said Don Schiefelbein, president of the National Cattlemen's Beef Association.
"When you're limited to a certain number, all of a sudden you now have a packer picking winners and losers," said Schiefelbein, a Minnesota farmer.
In the corner of the packers
Processors have strong voices supporting their claims that their current profits are the result of markets and not collusion.
"Rising demand, along with capacity and labor constraints, is quite enough to explain what we're seeing in meatpacking," Lawrence Summers, a former Treasury secretary, said in December. .
U.S. Representative Glenn Thompson, the top Republican on the Farm Committee, said packers have provided an important service during tough economic times, only to be lambasted by a Biden administration whose spending and regulatory policies have contributed to the problems.
The collusion should be continued, but "in the absence of such findings, it's time to stop demonizing the packaging industry for political convenience," said Thompson, of Pennsylvania.
Part of the packers' success also seems to come from better management of the business.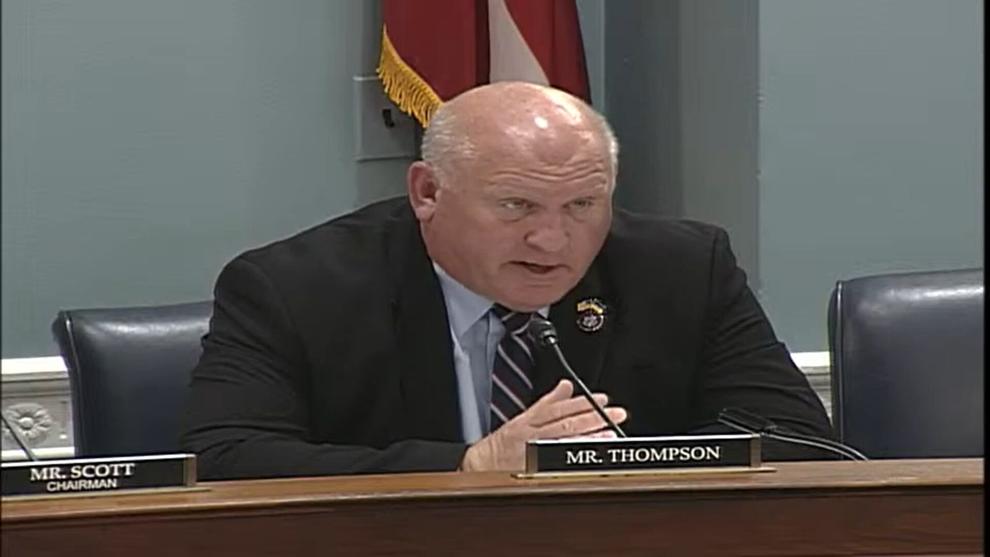 Over the past six years or so, packers have shut down underperforming sites and increased their plant capacity utilization to more than 95%, a level of efficiency not seen in decades, Klein said.
And instead of running factories largely as separate entities, packers now coordinate operations across all of a company's factories.
This practice increased packagers' profits and was likely the result of improvements in computer technology over the past 15 years, according to a recent paper from Iowa State University.
Looking for solutions
Scott, the chairman of the agriculture committee, pressed the CEOs at the hearing on whether their companies had coordinated with each other on livestock prices. Testifying under oath, all four said no.
Yet farmers and officials are questioning how packers operate.
The National Cattlemen's Beef Association has asked the Justice Department to investigate whether processors have engaged in anti-competitive practices that have lowered cattle prices.
Just last year, two major processors found themselves with significant costs related to price-fixing cases on the poultry side of their businesses.
Pilgrim's Pride, majority owned by JBS, pleaded guilty and was fined $100 million.
Tyson Foods reportedly settled a $220 million class action lawsuit without admitting liability.
The Justice Department has had less success prosecuting a handful of top poultry executives over price-fixing allegations.
Prosecutors are preparing for a third trial after withstanding two mistrials and dropping charges against five of the 10 defendants, Bloomberg reported.
Congressional legislation would create a special investigative office at the USDA to look for anticompetitive practices.
Schiefelbein said such an office would be redundant with existing programs and that a better solution would be better collaboration between the Justice Department and the USDA's Packers and Stockyards division.
The best way to increase the influence of farmers against slaughterhouses, he said, would be to increase the number of independent meat processors.
The USDA has offered $1 billion to expand independent processing.
But Rep. Kat Cammack, R-Fla., said that amount isn't enough to help new processors deal with the industry's high construction, operating and compliance costs.
"The government here promises ponies, and they deliver stick horses to us," Cammack said.
Several of the CEOs said they are currently working on expanding capacity.