Farm Aid – born out of Bob Dylan's controversial challenge to fellow musicians to do something for America's family farmers at the 1985 Live Aid concert in Philadelphia – is coming to Raleigh, North Carolina on September 24, the nonprofit fundraising and advocacy group.
Willie Nelson, Neil Young and John Mellencamp took on Dylan's challenge and Farm Aid's first annual concert was held in Champaign, Illinois to a crowd of 80,000 and raised over $7 million. Performers included Dylan himself, Billy Joel, Bonnie Raitt, BB King, Loretta Lynn, Roy Orbison, Tom Petty and others.
The original board has grown – alongside farmer challenges, including climate change issues highlighted this year – to include Dave Mathews, Margo Price, Annie Nelson, Lana Nelson, Mark Rothbaum, Evelyn Shriver and, posthumously, Paul English, Willie Nelson's longtime drummer who died in 2020 at the age of 87.
Over these 38 years, Farm Aid's mission has grown to include fundraising collaborators, offering resources to farmers facing fire and drought, giving farmers and advocates a national platform to share their stories and raise awareness among farmers in crisis through a Farmer Helpline. Farm Aid's HOMEGROWN concessions now serve as a model for showcasing local, organic food identified by a family farm at major concerts, festivals and sporting events, including the Super Bowl.
The heart of the mission has been to give a voice to farmers, especially in the places visited by Farm Aid.
"It's what Farm Aid has always been, thanks to Willie's leadership," said Jennifer Fahy, Farm Aid's communications director. "Sometimes it drives us crazy, but at a press conference he just says, 'Well, hello everyone, hello', and he passes the microphone to a farmer. But that's his way. And that's what he's always considered the best role Farm Aid can have.
North Carolina farmer and farmer advocate Craig Watts exemplifies the power of this platform. In 2008, Watts was a contract poultry farmer, having years before seen that path as his only option to earn a living on his family's farm.
"In 2008, Congress passed the Farm Bill and put what they called a livestock title in it," Watts said. "And they were supposed to solve some of the problems that poultry farmers, me at the time, were having with these terrible contracts."
With help from the Rural Advancement Foundation International-USA (RAFI-USA), also based in North Carolina, Watts transformed himself into an activist and learned to speak to the media.
"We went to DC and burned some shoe leather and stuff like that," he recalled.
"Then one day out of the blue," Watts said, he got a call from then-RAFI-USA Executive Director Scott Marlow (now USDA Farm Service Agency Deputy Agricultural Programs Administrator) asking him if he would like to meet Willie Nelson.
"Good God, absolutely," he recalled responding.
"We went to Durham and I went to the gig. They took me back behind the stage and we got on the bus. And, yes, there was Willie Nelson. I was starstruck like I've never been in my life.
Watts, who gained notoriety as a whistleblower after allowing a nonprofit organization to film the conditions of his chicken flocks, he says was a direct result of the entrepreneur's animal welfare policies , received a call ahead of next year's annual event asking him to attend the press conference before the concert.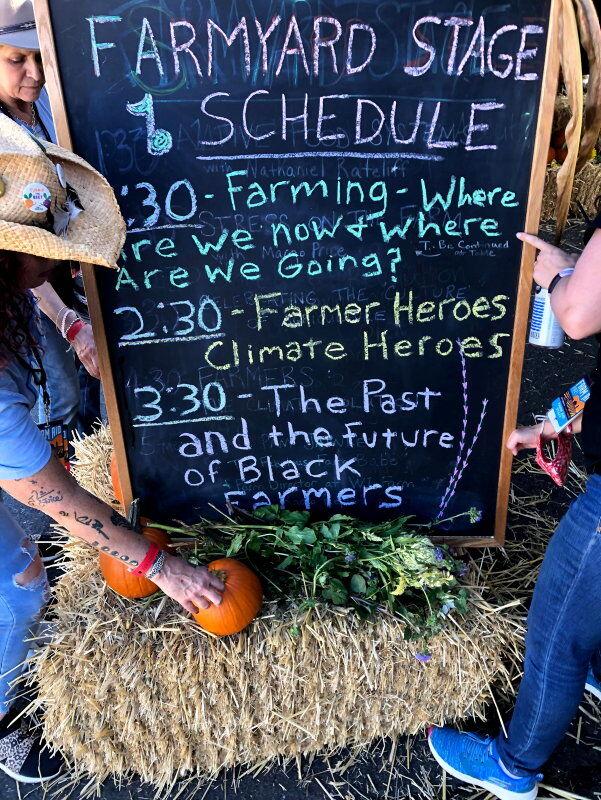 "They've helped us bring these contract poultry issues to a much larger and more diverse audience than I ever could," he said. "Even though it's not in their niche, they're more about sustainable and better agriculture, but they're also about farmers' right to exist. They know we're going to have to have farmers, and so we need to get our farmers out of that kind of bondage and into something more sustainable, more reasonable, more rewarding, things that you want to pass on to your children. "
Watts, who has a business degree and worked as an agricultural chemistry consultant before becoming a contract poultry farmer, ended up working for RAFI-USA and now works for the Socially Responsible Agriculture Project (SRAP), beneficiaries and Farm Aid workers. He sometimes answers phone calls from poultry farmers in distress at (800) FARM AID. He left poultry farming in 2016 and converted his farm to organic production of mushrooms and vegetables.
"People are just a lot smarter," he said. "They pay more attention to labels and know where your food comes from and know your farmer. I just think this juggernaut of industrial agriculture has lost its narrative. It's just a matter of making it available and affordable.
"But if you have five children to feed, what do you do? Do you pay $8 a pound for chicken or do you pay $1 a pound? That's the problem, it all comes down to price. So the policy has to change a lot.
Farm Aid works with other organizations that help farmers meet particular challenges in the South, such as the Land Loss Prevention Center and the Federation of Southern Cooperatives.
Issues facing farmers of color in particular, Fahy said, include heir ownership and ongoing legal challenges to federal funding for Black, Indigenous and Colored (BIPOC) farmers.
Heirs' property is family land held jointly by the descendants of a deceased person whose succession has not been probated, "that legal vacuum that leaves ownership to living heirs generally when there is no will in place, which was often the case for black landowners because they simply did not have access to legal services.
It's the leading cause of muck loss in the United States, Fahy said.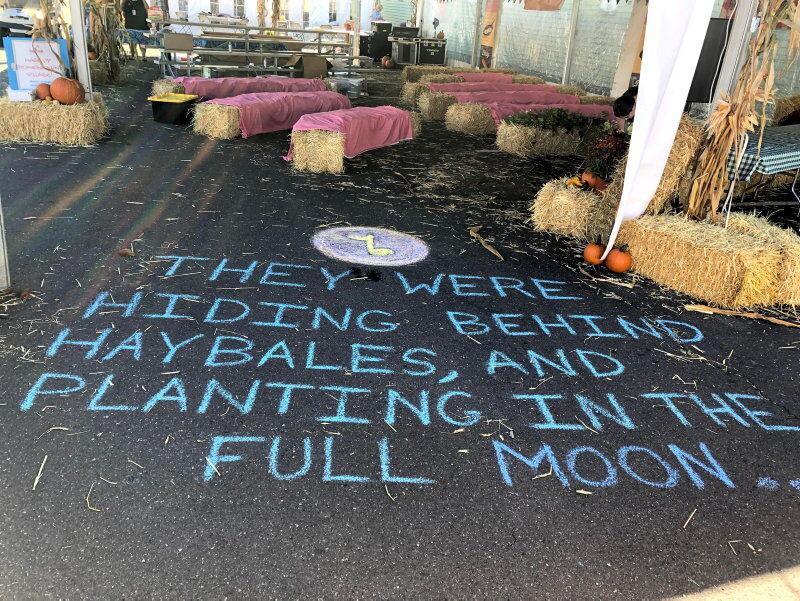 "If someone who wants to get this land comes to just one of them and negotiates a sale, then the whole estate is basically lost. It has been a hugely abusive way to take land out of the hands of black landowners. »
Another fight led by Farm Aid is to prevent legal challenges to legislation passed by Congress in 2021 offering debt relief, subsidies, training, education and other forms of support as reparations to farmers. black. According to the Washington Post, farmers of color have lost 90% of their land over the past century due to systemic discrimination.
"You can't bring the festival to the Southeast without addressing these issues of discrimination in our agriculture and food system," Fahy said. "No matter where we are, we need to address them, as this is a deeply rooted problem in our agriculture and food system that, thankfully, is increasingly coming to light."