It seems like every week in the world of vegan food news is more exciting than the last and this week is no exception. KFC is testing plant-based popcorn chicken in new areas. Veggie Grill launches a new concept, Vegan Bowls For All, with hearty bowls inspired by cuisines from around the world. And Trupo Treats is launching the world's first gluten-free and vegan wafer bar (aka a KitKat imitator). Read on to find out more.
1KFC's vegan popcorn chicken crumbles
KFC was a vegan desert until a few years ago when the chicken-centric company first branched out into plant-based chicken in the UK, where it introduced a burger Quorn-Based Vegan Chicken Breast in 2019 that has since gained a dedicated following. KFC also tested vegan chicken in its home market, the United States, with Beyond Meat as its vegan chicken partner.
In addition to burgers and tenders, KFC has branched out into new formats with plant-based popcorn chicken in several regions, including Canada and Thailand. This week, KFC decided to expand the format to Australia with the limited-time launch of Plant-Based Popcorn Chicken at participating locations in the New South Wales region.
KFC Australia
Called Wicked Popcorn, the vegan chicken is made from pea protein and will be on the a la carte menu, in a bowl and as part of a combo meal for a month-long run (until September 5) and is coated in the same spices as its meat-based Wicked Wings.
"We are delighted to serve Wicked Popcorn, an innovative product that offers more choice on our menu," KFC Australia spokeswoman Sally Spriggs said in a statement. "We hope they enjoy this meatless option that delivers that great KFC taste our fans know and love."
This is the first time KFC has added vegan chicken to its menu in Australia, the chain is taking extra care to let consumers know that Wicked Popcorn can share the same equipment as its animal-based chicken.
2Veggie Grill enters vegan bowls
Veggie Grill is like that trusted friend who always comes around and the vegan fast food chain is launching a new way to meet your vegan dietary needs. Enter Vegan Bowls For All: a delivery-only concept that operates from the kitchens of all 29 Veggie Grill locations. The menu here revolves around six nutrient-dense bowls: Cali-Grains Bowl, Korean Kimchi Bowl, Chickpea Curry Bowl, Thai Coconut Curry Bowl, Harvest Bowl, and Ranchero Bowl.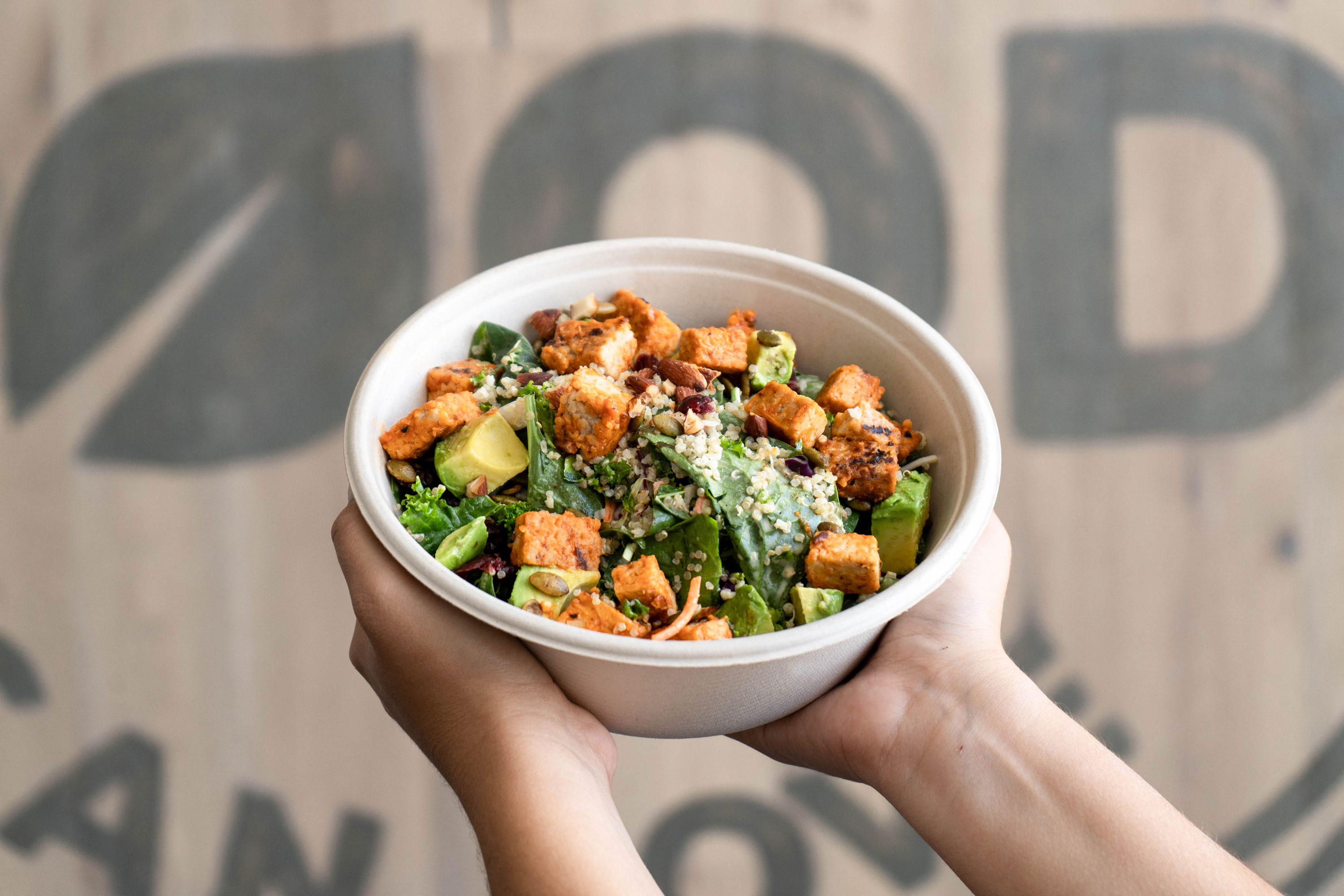 Vegan bowls for all
The new concept expands Veggie Grill's mission to make vegan food more accessible to everyone. Additionally, the chain operates Más Veggies (a vegan taqueria concept) and Stand-Up Burger (American comfort foods made vegan).
"We wanted to introduce convenient and affordable options designed to keep consumers optimally nourished while supporting the health of the planet at the same time," Veggie Grill co-founder TK Pillan told VegNews. "Our mission is to provide 100% plant-based foods that satisfy cravings and moods of all kinds, and Vegan Bowls For All reinforces that mission."
Bowl lovers will be able to order from Veggie Grill's new Vegan Bowls for All concept starting August 17 for delivery through DoorDash, Postmates, Uber Eats and Grubhub during lunch and dinner hours.
3Hooray's vegan bacon is on the rise
Amid the wildfires that raged through California in 2019, Sri Artham confronted his angst over the climate crisis: by creating vegan bacon that was better for the environment and kinder to pigs than animal farming. . Since its launch in November 2020, the company has sold 4.2 million slices of vegan bacon and Hooray Foods isn't stopping its growth and innovation anytime soon.
Last month, the company announced a new version of its plant-based bacon. After a year in development, Hooray's new bacon offers an improved flavor, texture and nutritional profile.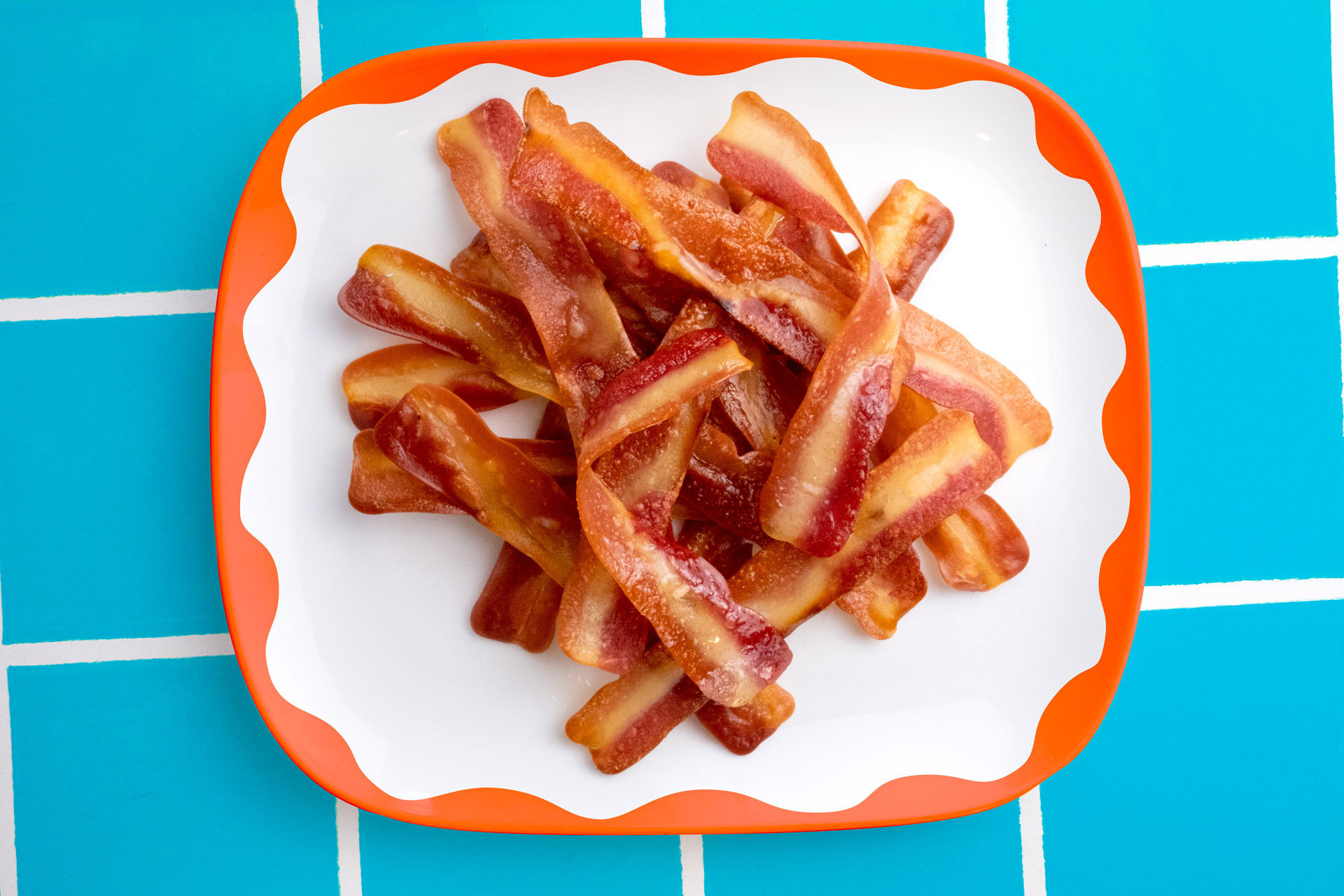 Hooray Foods
"Since our debut in late 2020, we have focused on meat eaters and flexitarians as they are a key demographic in driving our mission to create a healthier planet in the future," Artham said in a statement. communicated. "Taste has always been the biggest hurdle for people trying plant-based meats, so from the moment our original bacon hit stores, we knew there was more work to do. TO DO."
This week, Hooray's Bacon expanded distribution to 100 Raley family of store locations in Northern California and Nevada under their Raley's, Bel Air and Nob Hill Foods banners. In Massachusetts and Connecticut, 46 Big Y stores now carry retail packaging of Hooray Foods bacon in its plant-based frozen section. And grocery delivery service Good Eggs also offers Hooray's vegan bacon to customers in the San Francisco Bay Area and Los Angeles. With this expansion, Hooray's Vegan Bacon is now available in over 1,000 stores.
4Gluten Free Vegan KitKat Copier
KitKat but make it vegan but also make it gluten free? According to Trupo Treats, a candy brand offering vegan versions of all our childhood favorites, that's not too much to ask.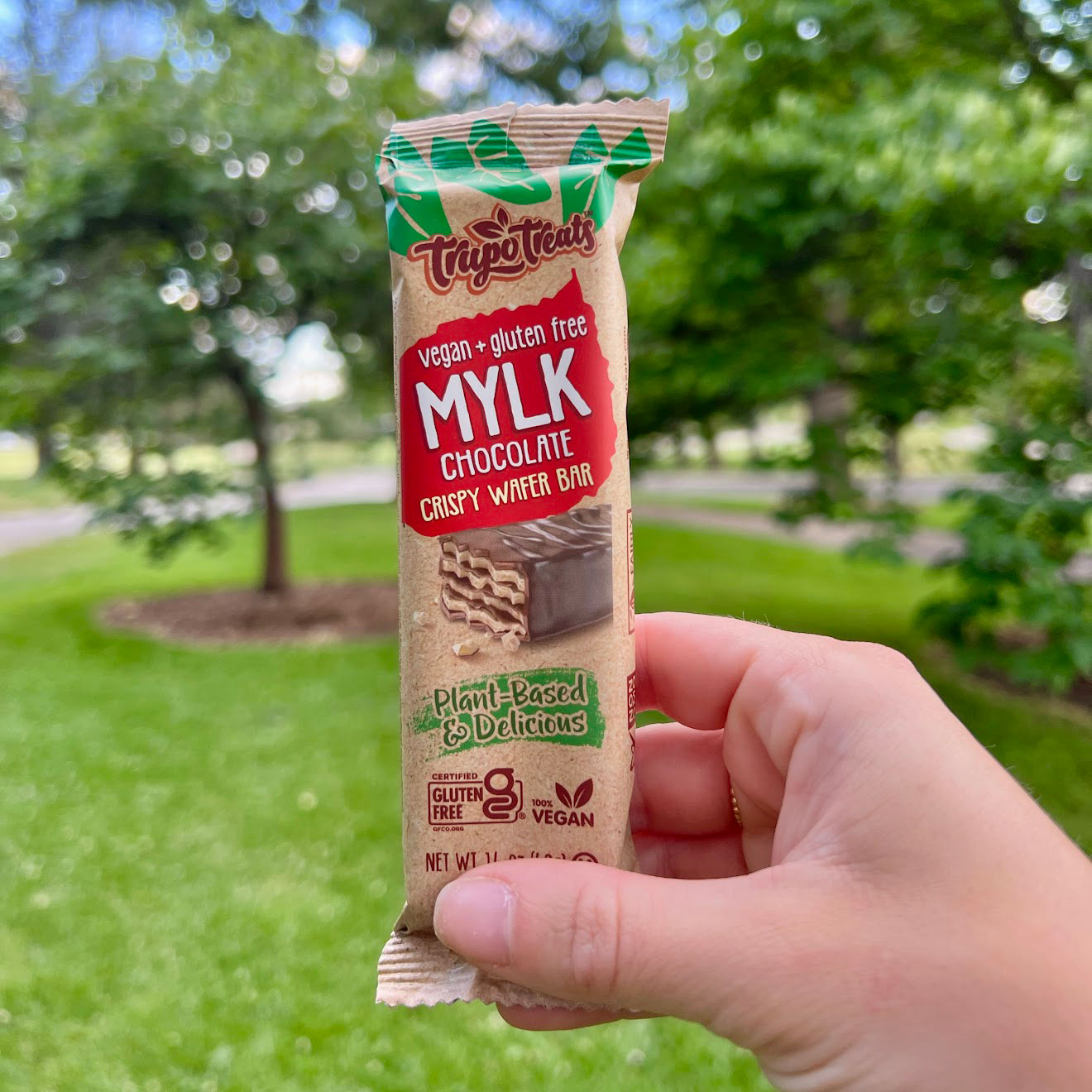 Trupo sweets
Founded by twin brothers Brian and Charlie Trupo, the brand's newest creation is Vegan Wafer Bars, which is designed to look like KitKats but is free from common allergens, including gluten, tree nuts (except coconut) and dairy products. The first and only vegan and gluten-free candy bar, the treat is made with Rainforest Alliance certified cocoa and comes in recyclable packaging.
The new Vegan Wafer bars are available for pre-order from today via Trupo Treats, which has also veganized other childhood favorites such as Rice Crunch bars in white chocolate and "mylk" (think the Nestlé Crunch bar); Mylk Chocolate Caramels (like a giant Rolo or rounder Caramello); and more.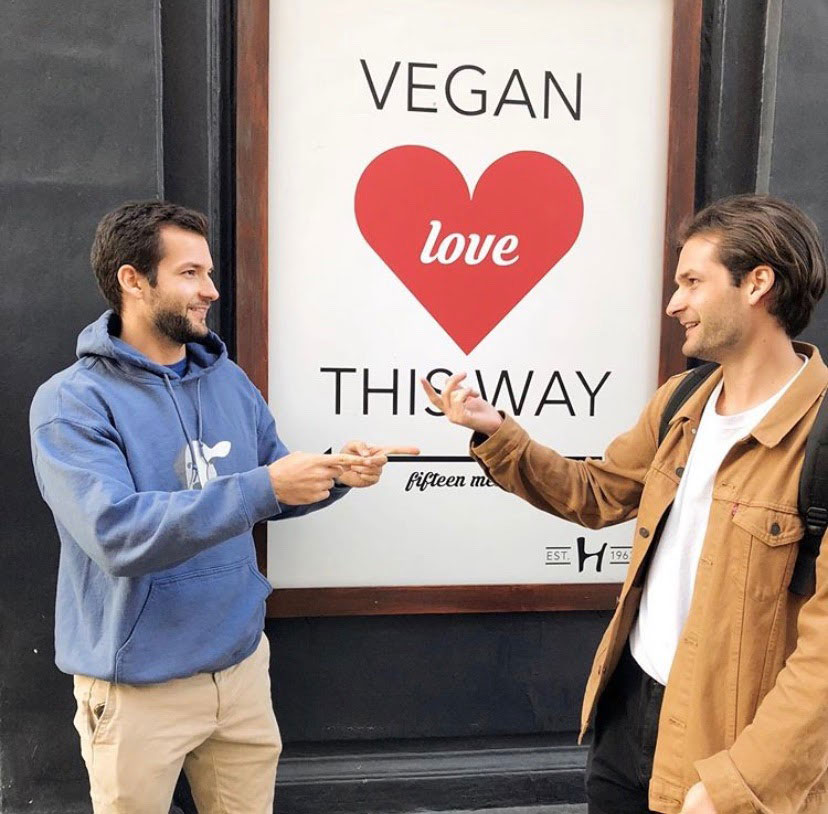 Trupo treats: Brian and Charlie Trupo
Animals being the main motivation of the brothers, the company donates a portion of its sales to animal shelters and charities working for animals. Trupo Treats has donated $10,000 since it began operations in the summer of 2020 and the brothers hope to donate at least $1,000,000 each year.
For the latest vegan news, read:
With a fleet of electric trucks, Beyond Meat is even more sustainable than beef
How Vegan Ribs Help Anheuser-Busch Make More Sustainable Beer
Quinoa May Help Prevent Type 2 Diabetes, New Study Finds
JUST LAUNCHED!
Vote for the 2022 awards for the best vegan ice cream in the United States.
VOTE HERE
JUST LAUNCHED!
Vote for the 2022 awards for the best vegan ice cream in the United States.
VOTE HERE