With more than 3,300 hectares of land in the Volta region, 'Lotus Ecoculture' has the mission of
increase agricultural yields by up to 30% while maintaining a zero waste and zero chemical operation
through its subsidiary named Mepe Farms LTD, located in the community of Mepe, Volta region
The company aims to fight against rising food costs by using innovative agronomic and agro-food technologies
solutions, a fully mechanized technological process and an operation without chemical inputs for
stimulate the growth of the Ghanaian agricultural sector
All inputs are OMRI (Organic Materials Review Institute) certified, which brings Ghana
best-in-class organic inputs, available to farmers in the region at a reduced price.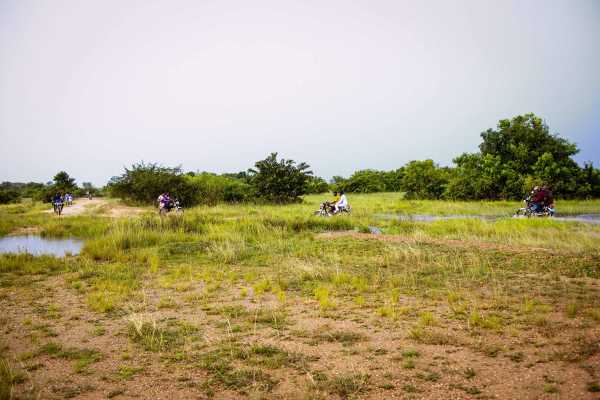 With more than 6 years of trading and bringing together smallholder farmers in West African markets, the arrival of Lotus Ecoculture in Ghana marks the next step in their journey to improve food security in Africa.
By operating highly efficient agricultural and processing activities and relying on processing
infrastructure in the country. Mepe Farms LTD provides cultivation as a service to meet local demand and boost exports of grains and fresh produce to Ghana. Mepe Farms LTD will bridge the gap between food producers and access to raw materials in feed production, a growing concern for industry operators and the government of Ghana. The company will create more than 50 new jobs with an all-female agronomic team, to address the fact that women already make up a large percentage of the agricultural value chain, but earn only a fraction of the income.
Export and buyer agreements
Mepe Farms has already made massive export deals including a long term buyer
agreements for the cultivation of:
4,500 metric tonnes of soybeans for European and Asian markets
2,250 metric tonnes of soybeans and 3,750 metric tonnes of corn to support locally operating animal feed companies, through its subsidiary Mepe Grains Ltd
3,000 tonnes of organic tomatoes serving two tomato processing companies operating in
Bono region, Ghana
These long-term partnerships affirm the demand for organically grown products in Africa while creating a sustainable ecosystem for all stakeholders.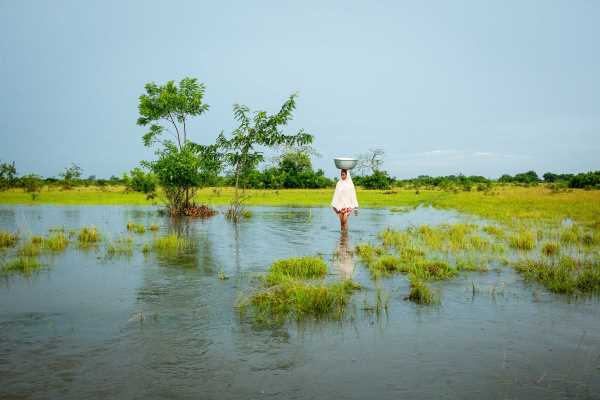 Zero waste operation and zero chemical input
Mepe Farms is building a zero waste, zero chemical input farming business. All inputs are certified by the Organic Materials Research Institute (OMRI), bringing Ghana the best organic inputs with the potential to increase yield by over 30%.
All organic waste from cultivation operations will be used as raw materials for their
Fermentation technology and portable biogas membrane that convert organic waste into
Bio-Fertilizer and energy.
Bio-fertilizer is healthier, safer and more environmentally friendly than its chemical counterparts. This enzyme-induced biofertilizer will also be offered for sale to farmers in the region at a reduced price.
Portable membrane biogas plant can generate up to 1300Kw / h electricity for the farm
operations with the surplus serving the neighboring community.
The 10 ton / day assisted fermentation tank will produce more than 2,200 tons of bio-fertilizer per year – a healthier, safer and higher-yielding fertilizer.
"Food producers and processors are unable to meet their demand for raw materials due to inefficiencies in food production and the supply chain. Our cultivation and processing as a service strategy combined with strategic technical partnerships is the most effective way to bridge the food security gap. We will work with smallholder farmers in the region to increase yields through training, while providing a secondary source of income. This creates a sustainable environment for local food producers, as a huge percentage of their raw materials is supplied by a reliable grower. This, together with our fully mechanized and organic cultivation process, positions us well to provide the necessary infrastructure to restore the produce market; making Africa less dependent on expensive imports. We already have the land, climate and experienced agronomists to produce world-class organic crops; Through technological and infrastructure improvements in my business, we can set a new standard for agriculture in West Africa. We would like to especially thank the Government of Ghana and the Ministry of Food and Agriculture for providing us with the enabling environment to have a significant impact on agriculture "- Osayi Olotu, CEO Mepe Farms LTD