With high-speed planting, you spend a lot of time in the tractor cab, driving at speeds that would topple previous generations.
And while automatic steering systems, suspended cabs and air seats have reduced the stress and fatigue of long days in the field, a 12-hour shift can still be downright exhausting, especially at night, or if you fly over heavy residue, rough and uneven ground.
Developments in cabin design take comfort, control and connectivity to new heights.
Take a look at the new Horizon Ultra Cab from New Holland. This is not your grandfather's Sound-Gard booth.
Introduced last fall on New Holland's improved T7 Heavy Duty row-crop tractors, the Horizon Ultra cab is more spacious — 8% larger than previous models. The widened frame allows for additional storage, including a 12-litre chiller compartment (which just might knock out that Igloo cooler).
New Holland has also upgraded the air conditioning system with 35% more capacity for more precise and consistent temperature control. And how about a new suspended Auto Comfort seat that extracts moisture on hot days or warms up on a freezing morning?
"The T7 HD may look the same from the outside, but it's totally new inside: only 2% of the parts are carried over from the previous model," explained Oscar Baroncelli, Global Head of New Holland Tractors. "It's more connected than ever and the quietest in the industry at just 66 dBA."
The American Society of Agriculture and Biological Engineers recently awarded the new Horizon Ultra cab an AE50 award among the 50 best new agricultural technologies for 2022.
A large 12-inch IntelliView display and new SideWinder Ultra arm make it easy to control. Additionally, controls can be configured and customized to match operator credentials.
In this app and device driven world, operators can seamlessly integrate their digital lives as their mobile device automatically connects to the screen and can be controlled from a button on the armrest.
The T7 Heavy-Duty also introduces next-generation PLM Intelligence, a step forward in New Holland's Precision Land Management strategy, marking the move to Ag 4.0 where growers plan all operations in advance and then manage the functions and performance of each. machine.
Other tractor manufacturers have also been busy with major cab updates.
AGCO's Fendt unit recently launched its advanced FendtOne operator station in the North American market where it will be available for the new Fendt 900 Gen 7 Series, 1000 Gen 3 Series as well as 700 Series tractors.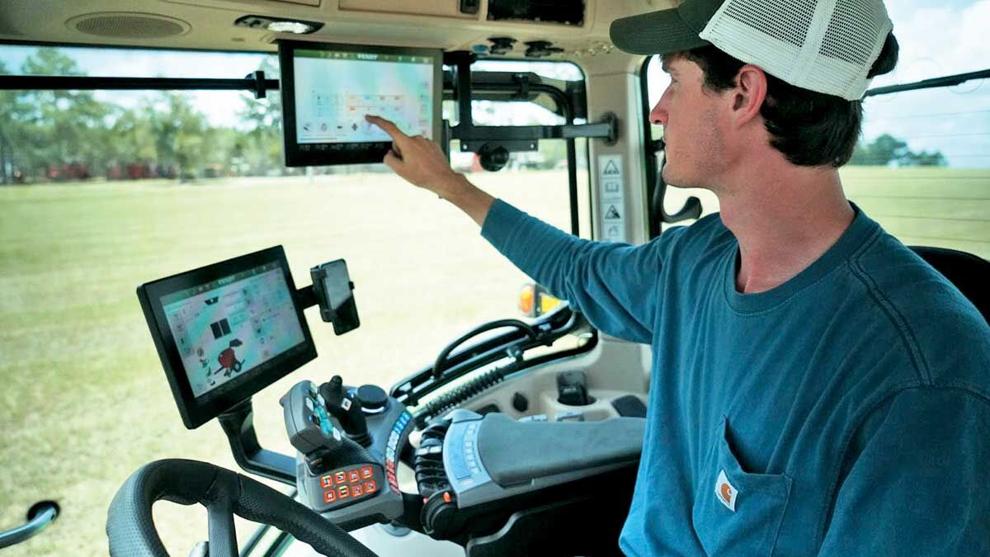 "The philosophy behind the FendtONE operator station is its simple design and function," said David Soliday, AGCO's senior tactical marketing manager for tractors. "Fendt has provided easy-to-use technology by integrating configuration of all tractor and implement functions through an intuitive touch screen system."
At the heart of FendtOne is an armrest-mounted 12-inch LED touchscreen, connecting the operator to all tractor functions. An optional second 12-inch screen recessed into the headliner can be lowered when needed. The two screens are synchronized. Combined, these features provide more than four times the display area compared to the previous operating system, according to Fendt.
Additionally, there is a 10-inch digital instrument panel behind the steering column that allows operators to monitor engine rpm, speed, fuel level and other functions.
"The additional display area is important for farmers who want to monitor many of Fendt's smart farming programs, including ISOBUS for variable rate control or implement management, guidance, etc. said Soliday.
Along with the displays, there's a new multi-function joystick and customizable control buttons built into a redesigned right armrest, putting all functions within easy reach.
Thanks to Fendt Connect telematics, it is also able to share data between the cab and the office or dealership in real time.
"If a farmer wants to monitor machine hours, fuel consumption, machine location, whether it needs maintenance or when to refuel, Fendt-ONE can simplify these tasks," says Soliday. "It will also share error codes so the problem can be fixed immediately."
Finally, if you're looking for a simple, down-to-earth sanctuary, you might find it in the new 8S Series row-crop tractors from Massey-Ferguson. A unique Protect-U cab design creates a 9.4 inch gap between the engine and the cab, reducing cab noise and vibration and making it one of the quietest on the market today. It also significantly improves visibility and comfort, according to the company.
"Massey Ferguson has designed this line of tractors to be simple and reliable using direct input from farmers," said Darren Parker, vice president of Massey Ferguson North America. "With a spacious cab, less noise and vibration and better visibility, Massey Ferguson is preparing growers for a comfortable yet productive season with less downtime."
Rick Haun has over 35 years of experience writing about agricultural and industrial equipment, much of it with John Deere.