NSW Agriculture Minister Dugald Saunders is asking all travelers returning from Bali to have their bags inspected as efforts intensify to prevent the spread of foot and mouth disease.
Key points:
Dugald Saunders says additional protective measures are needed nationally
Farmers are encouraged to put in place individual biosecurity plans
Local land departments say support is available for farmers
The disease affects pigs, cattle, goats and sheep.
It was detected in Indonesia in May and spread to Bali earlier this month, raising concerns that a tourist could carry the disease to Australia on clothing or shoes.
The federal government has invoked new biosecurity powers at Australian airports and travelers returning from Indonesia must use floor mats or follow other biosecurity instructions.
Mr Saunders said further measures were needed at the national level, including the inspection of all bags arriving from sensitive areas, including Bali.
"We need to roll out the rest of the mats very quickly at Indonesian and Australian airports," he said.
Mr Saunders said he had spoken to the federal government on several occasions about the issue.
"I think that's the best, easiest way to make sure we have the best chance of preventing it and keeping people aware of the importance of that.
"Without this, we hear stories every day of people going through customs, even after declaring things, and not having their bags checked – that's just not good enough."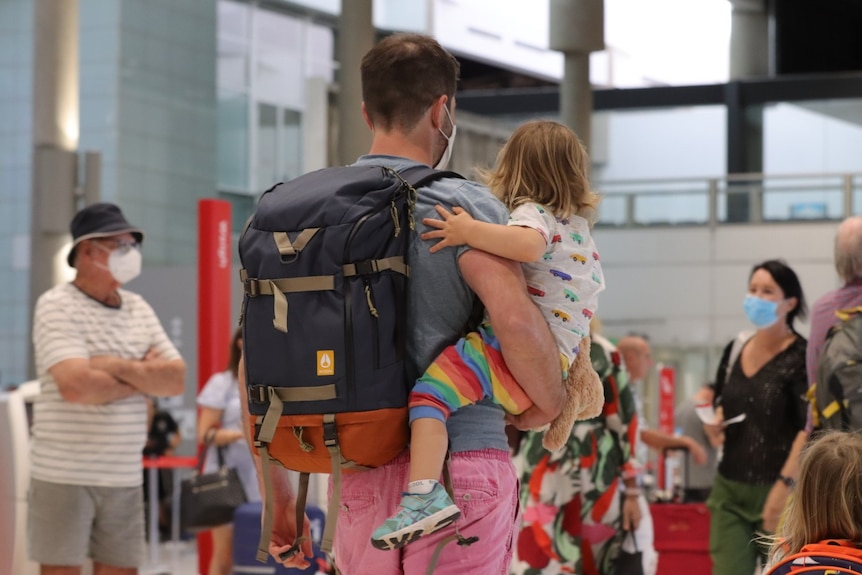 No call for travel bans yet
Mr Saunders, however, did not respond to calls from Cowper MP Pat Conaghan to implement a 90-day ban on non-essential travel to and from Indonesia.
He said it was something that could be considered, but not yet implemented.
On-Farm Biosecurity Plans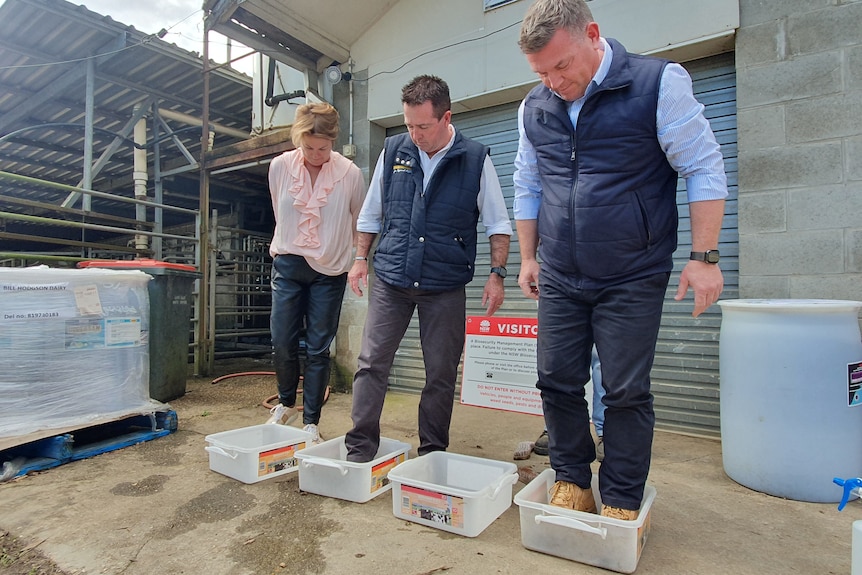 Mr Saunders today visited a dairy farm in Bowraville on the NSW north coast, where he said individual farmers could take action such as posting local land department signs at their front door.
"It's a pretty simple message, it's about contacting the owner before entering the property," he said.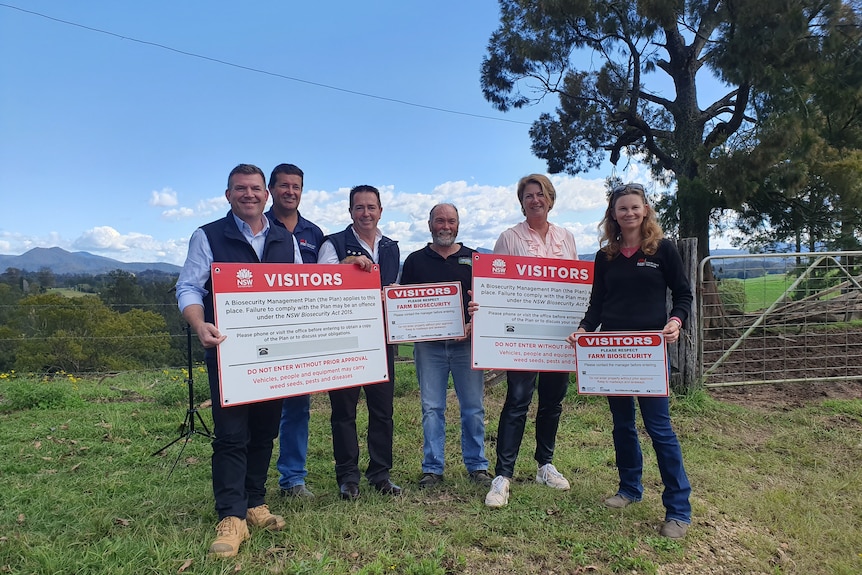 Bowraville Farm owner John Usher said the cattle industry would be absolutely devastated if the disease was detected in Australia and cattle movements were stopped.
"We would at least be able to continue milking, but with challenges," he said.
"The general defies the environment and everything else has thrown at us, it's just another.
Expert Local Land Services staff will communicate with farmers through a series of targeted workshops and sales yard visits and field days to help farmers identify and report early signs of fever. aphthous and lumpy skin disease.